Article successfully added.
Color Touch Sunlights /04 nature-rouge
Brand:
Wella
|
Order number:
2102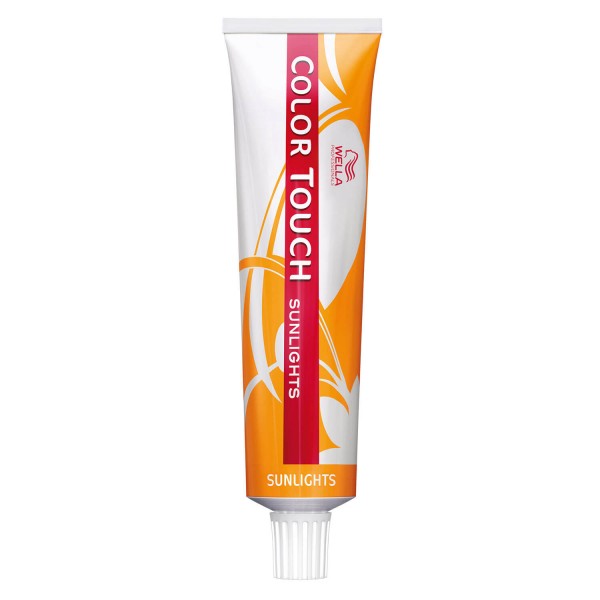 CHF14.20 *
CHF23.70 *
(40.08% saved)
Prices incl. VAT plus shipping costs
Delivery time approx. 5-10 working days
The Color Touch Sunlights shades gently lighten your natural hair colour, without covering it....
more
"Color Touch Sunlights /04 nature-rouge"
The Color Touch Sunlights shades gently lighten your natural hair colour, without covering it. Your hair shines with luminous and natural-looking refelexes. These colours must not be used on colored hair.
Directions of use
Do not mix Color Touch Sunlights with other Wella products, such as Color Touch, Koleston Perfect or Relights. Only use Color Touch emulsion 4%. Mix it 1:2, for example 10g CT Sunlights and 20g emulsion 4%.
Warning
The applications of this product needs professional know-how. PerfectHair.ch refuses any liability claim.
Related links to "Color Touch Sunlights /04 nature-rouge"
Read, write and discuss reviews...
more
Folgende Infos zum Hersteller sind verfübar......
more
Wella
Wella: innovative by tradition
The Wella brand has a long tradition. For over 130 years, it has been promoting creativity in the hairdressing industry with its innovative developments and services. The variety of products and product ranges sold under the Wella brand is immense. Well-known product ranges include EIMI and CARE. If you want beautiful and healthy hair, you can't go wrong with Wella products. Find out for yourself!
Franz Ströher: the forefather of Wella
The roots of the Wella company can be traced back over 130 years to Franz Ströher. Ströher was born in 1854 and trained as a hairdresser before founding a company that produced tulle base nets for wigs in 1880. The first factory was built in 1894, and Ströher's sons Karl and Georg entered the business in 1898. The Wella company name was registered with the patent office in 1924.
The many innovations of Wella
Over the years, Wella has been responsible for a range of innovations, which have considerably improved and simplified hair care and styling. These have included, for example, the development of Wella Junior, the first portable permer, in 1930; the launch of the first hair conditioning and protection balm, Kolestral, in 1939; and the development of the first cream hair dye, Koleston, in the 1950s. Wella products have also been available to retail customers since 1972.
Many other innovations have followed since, such as the demi-permanent hair dye Color-Touch. Demi-permanent dyes have smaller colour molecules than semi-permanent dyes and are longer lasting. Even in the years following the turn of the millennium, Wella's innovative strength has not diminished: as evidenced by the development of products such as Illumina Color hair colour and the EIMI range of styling products.
Wella also promotes innovation and creativity with the annual International Trend Vision Award, where hairdressers from all over the world compete against one another to create the best hairstyles.
Discover the world of Wella
At PerfectHair.ch, you will find hundreds of Wella products including shampoos, conditioners, hair sprays and mousses for optimal styling as well as products for hair colouring and colour care. Discover Wella product ranges such as EIMI, System Professional, Care and Illumina Color.
Wella offers products for almost every hair type and task. Do you wish your hair had more volume or more elasticity? Do you want to cover greys or give your hair intense shine? Perhaps you're looking to protect your hair against frizz and dandruff? Wella has just the thing. Wella hair products can be used to protect, repair, detangle, mattify, strengthen, revitalise, restore and more. Wella supplies products for all this and more, helping you to achieve healthy and beautiful hair. Wella products are available here at PerfectHair.ch. Welcome to the world of Wella.